Posted • September 18, 2020 • Jay Nussel • Inline Skating
---
It's time to get moving. Gotta do it. Gotta do it now. But maybe pass that bag of Cheezy Poofs over here first. I'll just have a couple. Dozen. Then I'll get my jogging shoes on and get on the road. Or maybe I'll start that tomorrow. Sound familiar?
The solution for many people is to find a fun activity with exercise benefits. Inline skating is an increasingly popular activity that checks the health boxes for many people. Getting outside and stretching those limbs in the fresh air has to be good for you. Right? Absolutely. And here's how good it is for you to slip on those inline skates.
The problem with many activities is in order to get some good exercise you have major risk of impact injuries and eventual pain. Most trainers define low-impact exercise occurring when one foot is on the ground all or most of the time. When you get out there on rollerblades, you are gliding along the pavement. Impact to the feet, ankles and legs is low. You have all the advantages of movement without the disadvantages arising when foot strikes asphalt.  
On top of the obvious physical benefit, you also get to cover more ground with rollerblades vs. walking or running. There are probably sections of your local pedestrian paths you have never seen. You simply can't get to them on foot and maybe transporting a bike is impractical.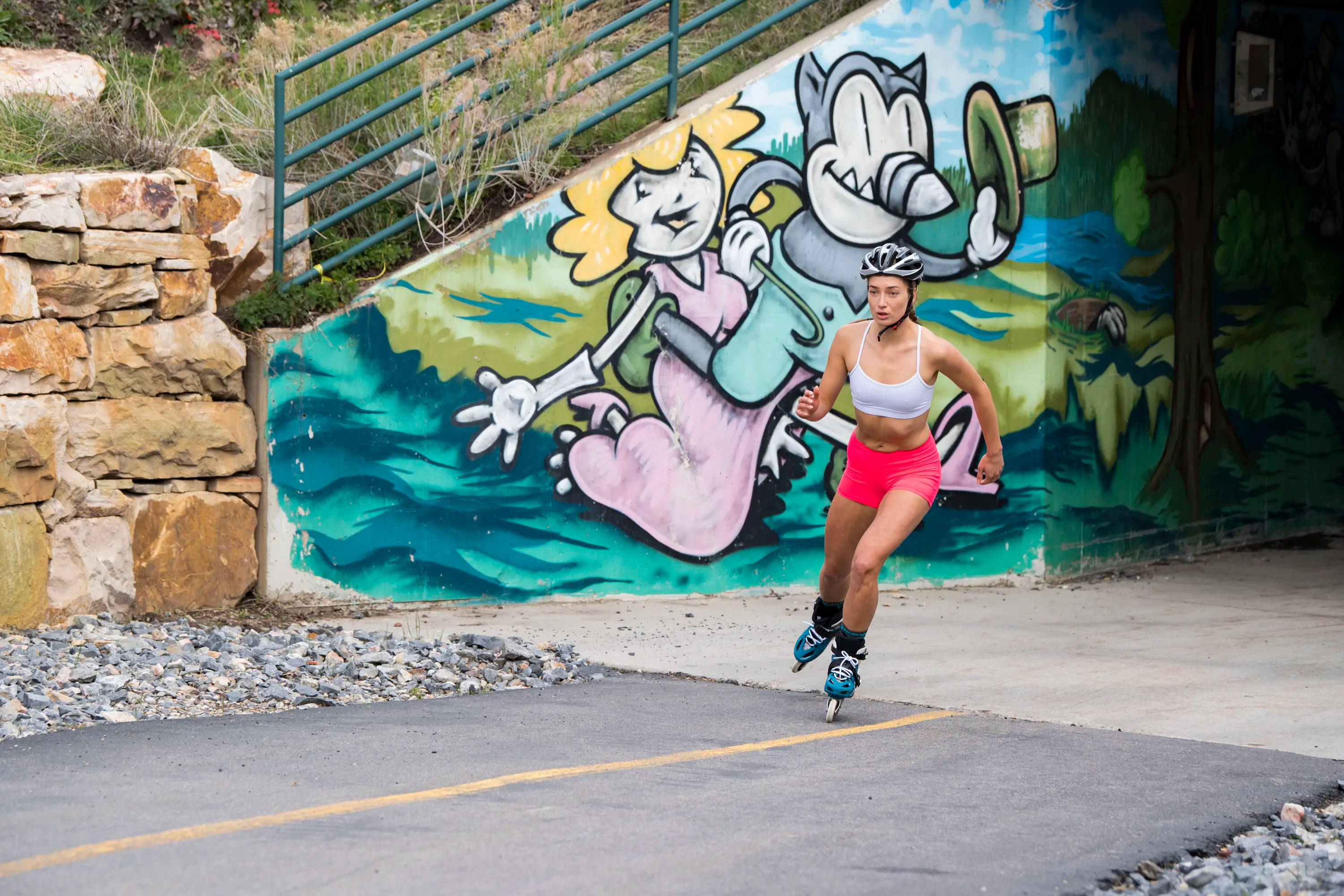 ---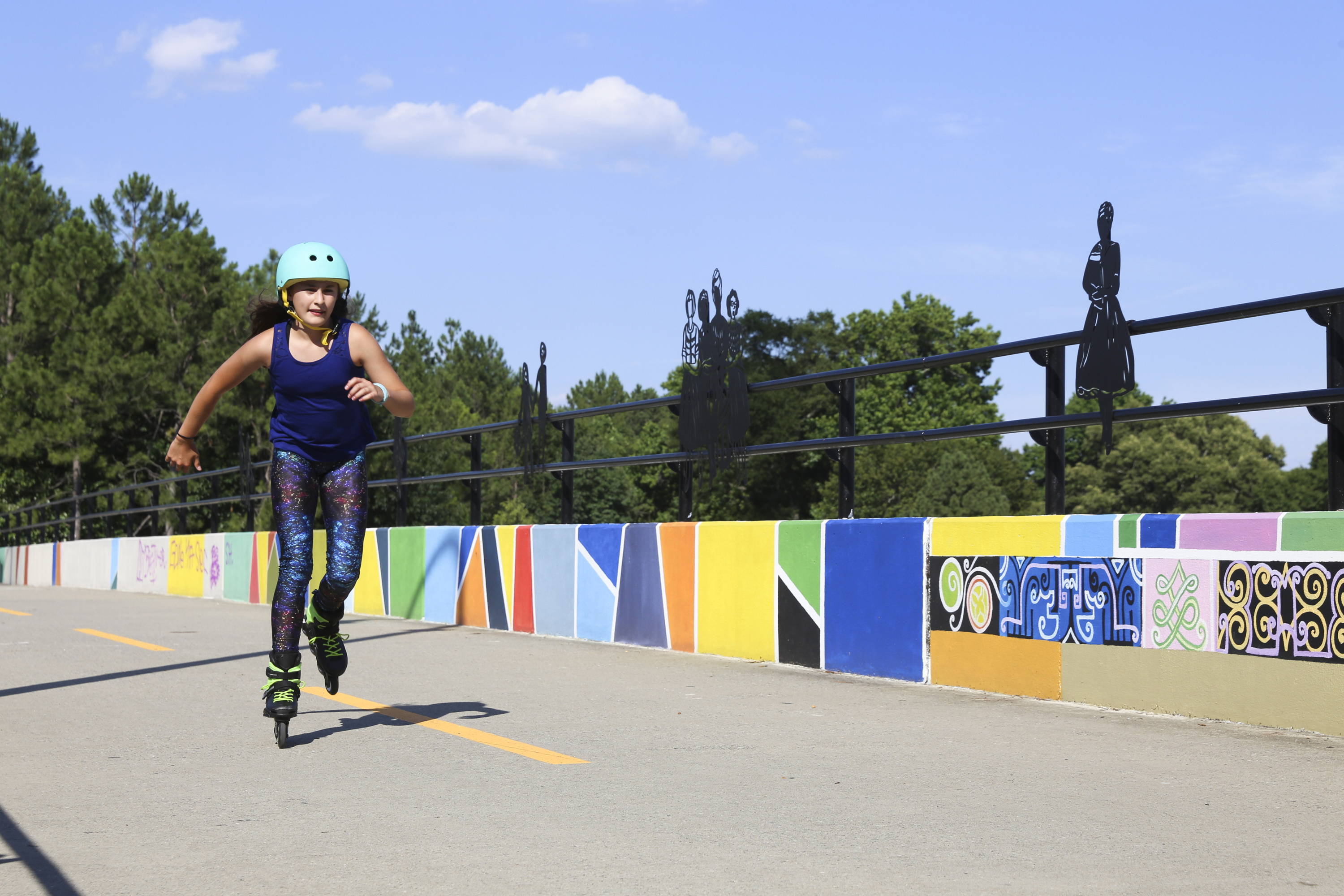 The folks over at Harvard Medical tell us that a 185 lb. person will burn the following calories in a half hour of average activity.
---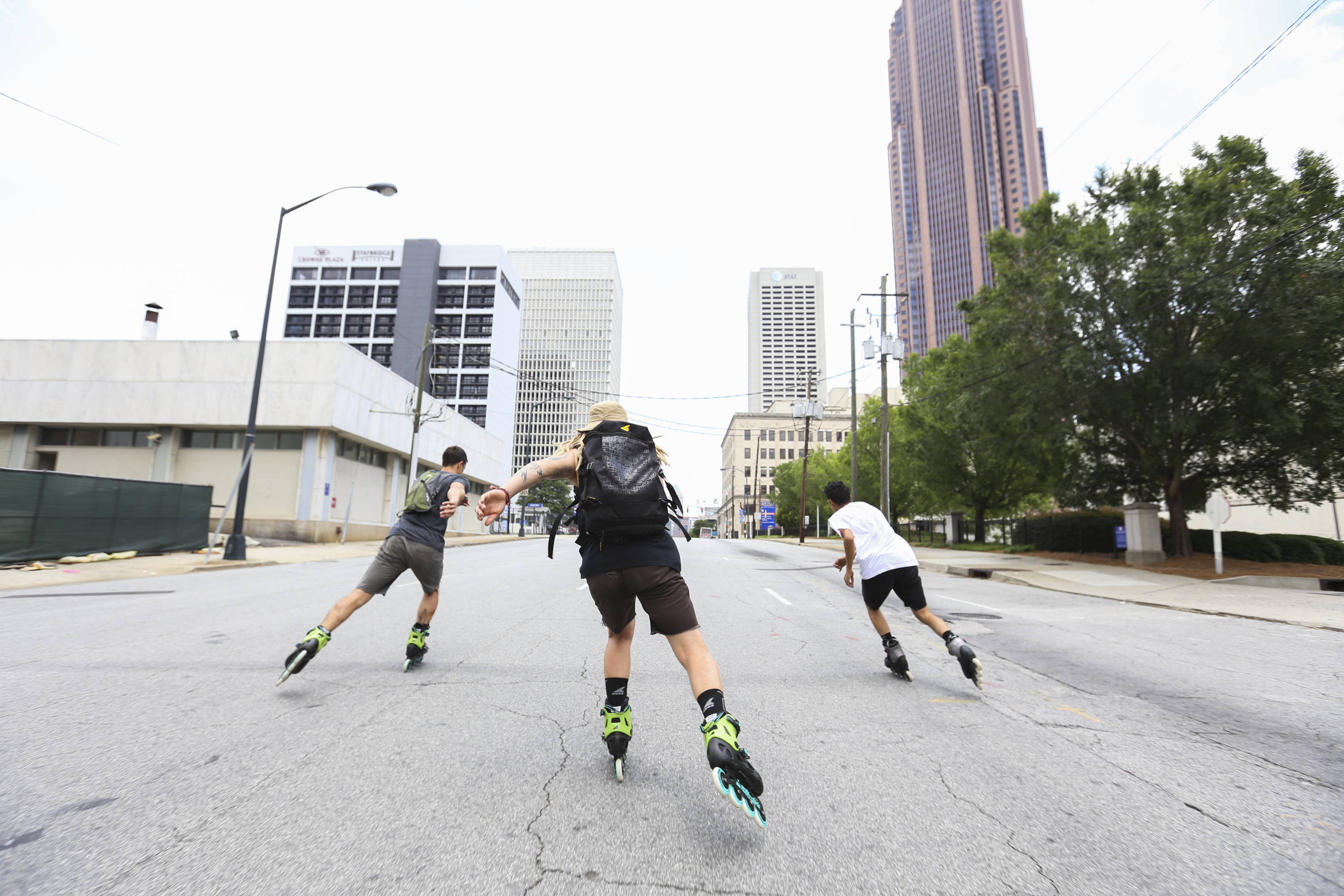 Notice that to increase the calorie burn, moving up into higher impact activity is important. Now compare inline skating vs. other activities:
Activity
Calories Burned

Moving Household
Furniture
---
So the answer is: stop cutting your grass and become a firefighter? Well, no. But as low impact activities go, it is tough to beat rollerblading for calorie burning.
---
Skates for the Entire Family
---
4 Physical Health Benefits of Inline Skating

Cardio workout: of course you should consult with your doctor about what an ideal heart rate is for you. Many factors to consider. However, there is no doubt that getting up and out on those rollerblades will increase your heart rate.

The benefits of increasing activity are dramatic according to the American Heart Association.

They say benefits include: "

Lower risk of heart disease, stroke, type 2 diabetes, high blood pressure, dementia and Alzheimer's, several types of cancer, and some complications of pregnancy."

Muscle building: Inline skating is terrific for building strength and muscles particularly in the lower body. A side benefit of increasing muscle mass is again burning calories. Wharton says that muscle burns 2.5 times as many calories as fat.

Sports training: Ever try to get in shape for skiing or hockey in the summer? Not easy except on rollerblades. Racquet sport enthusiasts will benefit by strengthening muscles used in lateral movement. Athletes from many sports can use inline skating as a cross trainer working muscle groups that perhaps are not regularly used in their sport. Of course, everyone benefits from the cardio work.

Balance: being up on inline skates is a balancing act. Perhaps you are used to balancing work and home life or spouse and kids. This is different. Strengthening balance is especially critical as people age. Good physical health and balance ought to yield good bone health too.
The American Heart Association associates the following mental health benefits with increasing activity:
"Better sleep, including improvements in insomnia and obstructive sleep apnea"

"Improved cognition, including memory, attention and processing speed"

"Fewer symptoms of depression and anxiety"

"Better quality of life and sense of overall well-being"

And of course, one more major mental health benefit: it is very easy to be socially distant from others when rollerblading: just pick up your speed (or slow it down). And wearing a mask is significantly easier than when jogging. And you don't have to worry about whether or not your gym is open and safe either.
Once you have your equipment including a helmet and protective gear, no further investment is required. It's easy to get started too.You don't need a team or a partner (although one can be fun to bring along.) And it's fun for all ages for all members of the family. Get your gear and get going!
Best concerts that you must see in May

Angela Mitchel published 1 Apr
Follow along for the hottest retro hits. Rock the house

Angela Mitchel published 6 Apr
Leave a reply
Your email address will not be published
Required fields are marked